Mens Yarning
Mens Yarning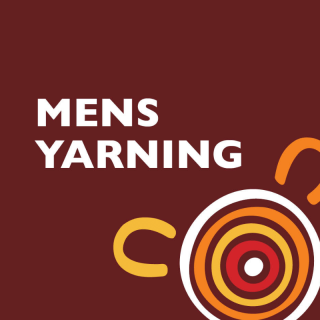 Sharing, talking, yarning – its an integral aspect of traditional life for Aboriginal and Torres Strait Islander people and communities. It's said that a problem shared is a problem halved, and our Yarning Circles provide a platform for local men to meet and share their struggles and victories with each other, engaging in discussion over community issues and the importance of cultural preservation. Five Bridges currently facilitates two Yarning Circles:
Ipswich
Men meet once a month and engage in various activities such as traditional artwork, beading, music and yarning.
Yarning Circle held at 61 Wildey Street, Raceview.
Meetings occur on the last Friday of each month from 10:30am to 12:30pm (commencing 26th July 2019).
Brisbane
Men meet once a month to hold a yarning circle with a Brisbane Community Justice Group Elder or Respected Persons.
Yarning Circle held at Level 7, 363 George Street, Brisbane.
Third Friday of every month from 12:00pm to 2:00pm.
Back to Our Programs